25002 S. 206th St. Queen Creek, AZ 85142
Located in a pecan grove near the Pecan Lake subdivision, the Gardens are designed to inspire sustainable, yet elegant edible landscaping, and to show what is possible in your own yard.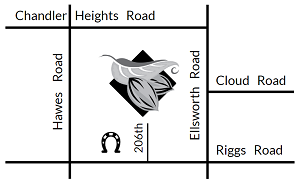 HOURS
Tuesday – Saturday
9:00am – 4:00pm*
*Hours may vary. For special events, Gardens close at 12 noon.
Please call ahead to confirm