Pancakes For Pops - Saturday, June 18th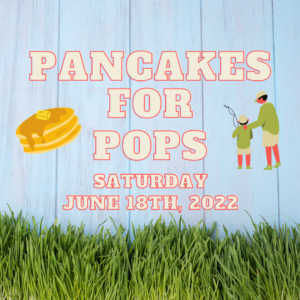 Come Join Us For a Special Father's Day Event
Celebrate all the fathers and father figures in our lives at Pancakes for Pops! This special event includes canoeing, catch & release fishing, a guided tour, a delicious pancake breakfast, and more!
Pancake Breakfast from 6:30am-9:00am (included in ticket).
Canoeing and scavenger hunt included in admission!

Canoeing from 8:15am-10:30am
Ages 12 and under need an adult 18 years or older to accompany them in the canoe.
Purchase Tickets Here